How atomic can you get your heart?
Atomic Heart is a first-person shooter (FPS) game with an alternate history set in the Soviet era. It really makes its own way in the genre. There are some classic FPS elements in the game, but there is also enough variety and new ideas that the game feels pretty unique.
A few RPG parts have been added to this mix. That is, adding skills that you can improve by spending valuable neuropolymer. Your character's skill tree is one you should pay attention to as you play. These don't have anything to do with your weapons or gloves, but they change your health, stamina, and other abilities. But which of these should you stockpile neuropolymer for and which should you stay away from at all costs?
Morning Exercise
This upgrade gives you a little more energy. A must-have when you're exploring Facility 3826 and encountering all the technological monsters.
In Atomic Heart, you can't sprint, which is a common thing to do in FPS games. Instead, you are told to run away from your problems as fast as you can. At least this upgrade makes it more like a jog. It might not be at the top of your list of things to save up for, but it could mean the difference between leaving a fight when it gets too bad and starting over from your last save.
Bulwark
During the game, you'll meet a lot of different bad guys in the different labs and buildings.
Each of these enemies has a different way of hurting you, but nothing beats good old-fashioned hand-to-hand combat. Or sometimes a hand-to-robot pincer. Bulwark is a pretty good investment if you know this. This upgrade makes it so that physical attacks do less damage to you. Even though it doesn't look as cool as some other upgrades, this one will be useful for most of the game.
Juggler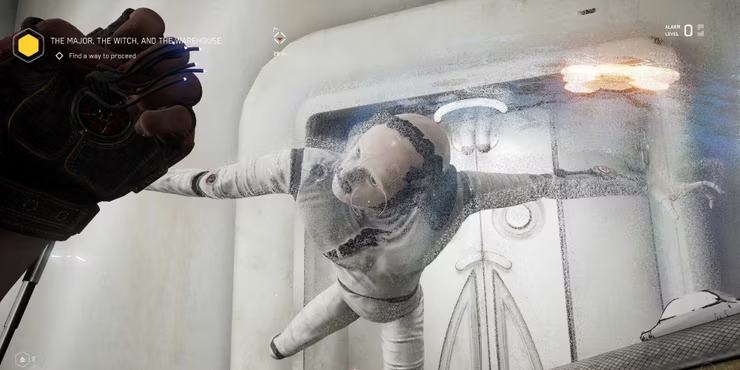 The game's answer to the first-aid kit question is the neuromed capsules. Depending on their size, using them lets your character get back lost health.
The only problem is that you need both hands to use them. Hands that could swing axes or fire weapons. With Juggler, you only need one hand to heal, which is great. This lets you use your pistol or another weapon with one hand to keep your enemies away. Useful, right?
Cell Division
When it comes to healing, it's always a good idea to get upgrades that make healing work better, and Cell Division does just that.
No matter what kind of neuromed you use, you will feel better in a few minutes. No matter how you play the game, this is a great benefit that will help you a lot. With this upgrade and Juggler, you can heal completely in a short amount of time and do damage at the same time.
Full House
More often than you might think, people switch weapons. If you run out of ammo, want to change the range or type of damage, or are fighting a different enemy, you may need to grab a different weapon from your inventory.
When you have a Full House, you can switch weapons 100% faster. If you have faster hands, you won't get stuck as much, so you can do more damage faster and maybe even stay alive longer. So, in the long run, it is kind of an upgrade that does damage.
Wild Boar
It's an upgrade with an odd name, but it's a good one. Wild Boar is the first of a few upgrades that will raise your maximum health. More health is always helpful in games, and this one is no different.
The Wild Boar is at the top of the list because it is the least expensive max health upgrade. This small change can be enough to keep you in the fight when, without it, you would have to start over.
Second Wind
To avoid enemy attacks that would have hit you straight on, you have to dodge. With Second Win, you can dodge a second time before you have to take a break.
This helps you avoid chained or area attacks, or if you're surrounded and need to give P-3 some space to breathe. No matter what, this upgrade pays for itself pretty quickly and doesn't lose much of its value as Drive Mad game goes on.
Neuro-Compression Tactical Backpack
Many gamers hate having to keep track of their inventory. In Atomic Heart, your inventory is where you keep all your weapons and cool stuff. You'll want to pick up a lot of cool stuff as you explore the Soviet labs.
This upgrade gives your backpack more room for those things. The more things you have, the longer you will live and the less hard it will be to decide what to keep and what to give to Nora.
Sleazeball
Even though the name isn't very appealing, Sleazeball is an upgrade that you shouldn't pass up. Even though dodging is helpful on its own, this part of the ability cancels out any damage you would have taken while dodging.
With this upgrade, if you dodge at the right time, you can not only move to better positions, but you can also completely avoid damage that you would have taken otherwise. This is great for boss fights or when you have a lot of enemies surrounding you and making it hard to move.
Nora's Kiss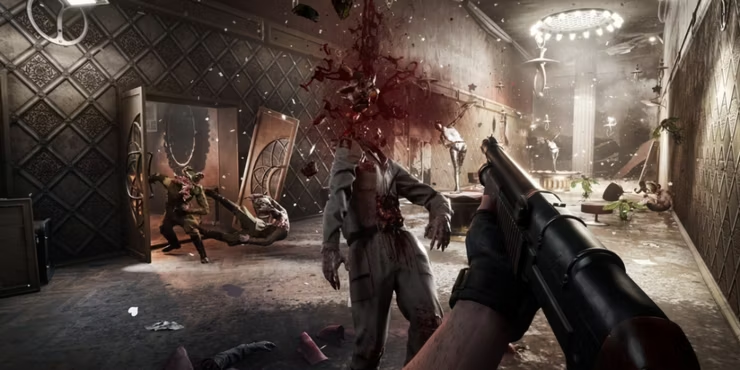 By far, this is an upgrade that will save you more than once. It may not be as cheap as some other skills on the skill tree, but it is definitely worth saving up for.
Nora's Kiss keeps you from dying, but for a short time it locks you at 1HP. Most of the time, this is enough time to get out of harm's way or get a neuromed. Even when your health is low, you can be a real wrecking ball if you have upgrades like Juggler and Cell Division.