If you want to look good or need something useful, this Headgear can do both.
In Boyfriend Dungeon, you fight your way through the Dunj level by level, facing your deepest fears and falling in love with the sweet sword boys along the way. In this date-em-up dungeon crawler, you can get new skills to use in the dungeon by slowly seducing these sword suitors.
You can change how you get into the Dunj in other ways besides just picking partners who might be perfect. Headgear can change parts of the main game loop to help you fight the physical manifestations of your fears better. There's sure to be a piece of Headgear that will help you in some way, whether it's a new way to hurt your enemies or a way to save your health.
Cowboy Hat
In exchange for giving up a Beverage slot, the Cowboy Hat gives you an extra Zine to use. This means that if a player is having trouble doing damage, they can use Zines more often, take less damage, and need fewer Beverages as a result.
Because of how this Headgear changes the way you play, you have to be more careful about when and where you use your Zines. The larger stock makes Zines more like regular attacks than just a way to get out of tight spots.
Bike Helmet, Knight Helmet, And Flower Crown
The Bike Helmet, the Knight Helmet, and the Flower Crown all have the same effect on the player and can be swapped out for each other depending on how you want to look. In exchange for one of your Zine slots, these pieces of Headgear give you one more Drink. If you're taking more damage than you'd like, this effect can help you stay alive just a little bit longer.
These Headgear items let you play in a more rough-and-tumble way, where getting hurt is common but your health comes back just as often. It doesn't change Happy Wheels game, but it does help a player who is having trouble.
Halo And Blue Flower
When you use a Beverage, the Halo and Blue Flower both make it so that you get more health back. These pieces of Headgear are especially useful because you don't have to give up anything to get their benefit. If you wear these, you will heal more health without having to give up something else.
This effect works best when you pay more attention to when you're healing. If a Beverage won't fully restore your health, it's probably best to wait until you're in a more dangerous situation to drink it.
Cultist Mitre And Valkyrie Band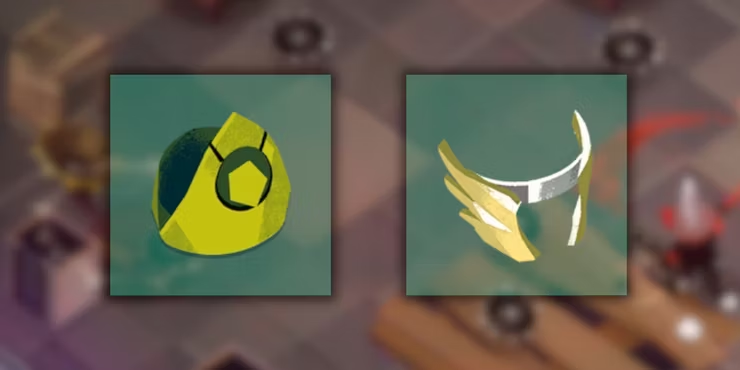 The Cultist Mire and the Valkyrie Band are for good players who get stuck in long dungeons. All damage from attacks in the game is doubled, making you and your enemies into walking killing machines that can kill faster than ever.
These are only good if you're already good at dodging. If you usually get hit in dungeon runs, these won't help you because you'll die just as fast as your enemies. On the other hand, if you get tired easily when playing for a long time, you can quickly kill enemies with any weapon you want and save your best energy for bosses.
Cool Shades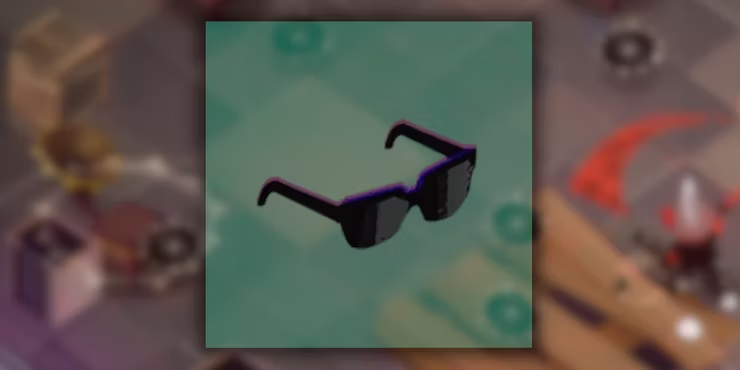 The Cool Shades are for you if you want to look so cool that your glare will hurt anyone who comes near you. The effect of these items is to give the Bleed status effect to enemies who hurt you.
Bleed fits perfectly with the style of this headgear. If you get hit, you can stay away from the enemy while it bleeds, which makes it easier to kill them. In the end, you'll look cold and uncaring because you won't acknowledge the desperate demons who will be following you.
Pheonix Cap
An extra life is always nice to have in a game, especially when dying means starting from the beginning of a challenge. The Pheonix Cap saves your run by giving you a second chance to stay alive after you've been killed.
Even though there are better hats that will improve or change the way you play, being able to come back from death is definitely a good thing. This skill can help you get used to higher levels of play if you're having trouble keeping up with how hard they get.
Fox Hood
If you only care about speed, the Fox Hood is exactly what you need. This Headgear lets you see the level exit on the map, so you can take all the right paths to save your time and health.
Even if you don't want to run straight for the exit, this effect is useful because it gives you more options when things are going wrong. If you don't look good, you might want to head for the exit right away. If you're in good shape, though, why not do a little more exploring?
Designer Glasses
Put on the Designer Glasses and pay more attention to where you're going instead of bumbling through the Dunj like an idiot. This piece of Headgear will give you a wider field of vision, letting you see enemies that would normally be out of your line of sight.
Even though this isn't the most impressive effect in the game, it can be very helpful if enemies are sneaking up on you from outside your peripheral vision. Even though you can see more, it won't help you concentrate more, so if you wear these, be sure to be extra careful.
Sunhat And Beret
Both the Sunhat and the Beret give you a chance to catch your breath because they stun any enemy that hits you. Since this doesn't do any damage on its own, you'll have to act quickly to take advantage of the situation before the enemies wake up.
This Headgear is great if you have trouble keeping track of your enemies. Any enemy that attacks you will be stopped, so you can keep track of the 30 enemies that just appeared on-screen.
Headphones And Designer Pods
The Headphones and Designer Pods don't do much more than change the music while you play, but that's all they need to do. Too many runs can be hard on the brain, especially if you keep getting stuck on the same level of the Dunj. Sometimes, all you need is a change of scenery to get to the next level.
Be careful, though, because you can't wear these stylish pieces of Headgear and get the benefits of another piece of Headgear at the same time. But it's all worth it to be able to hear the alternate tracks that they provide.