Weddings are occasions for joy, love, and celebration. You want to provide a present that will be both kind and useful. One Great option is to create a Personalised wedding gift basket for couples filled with wine and related gifts. Not only is this gift idea fun and unique, but it is also perfect for the couple who enjoys a good drink. Here are some tips for creating the perfect drink wedding gift basket for the happy couple.
Unique Ways to Send Your Wedding Personalised Gifts
Personalised wine bottle for Wine Lovers
A personalised wine bottle makes a thoughtful and distinctive wedding gift for the couple as it helps them commemorate their special day. Many wine shops and online retailers offer the option to customise wine labels, to add the couple's names, wedding date, or a special message. You could also choose a design that reflects the couple's interests, such as a rustic or romantic theme.
Personalised jewellery
A personalised piece of jewellery with their names or initials engraved can be a wonderful and meaningful gift for the bride or groom, such as Engraved Rings, Bracelets, Necklaces and Cufflinks. Whatever you decide to give, make sure to take into account the couple's personal style and preferences, as well as the occasion, to create a gift that is truly special and meaningful.
Customised gift basket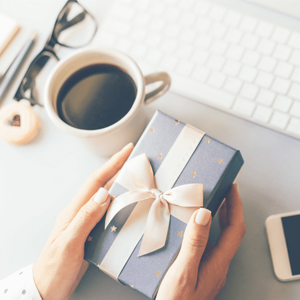 A customised gift basket is a thoughtful and personal way to show someone that you care. Consider the recipient's interests and hobbies, and choose a theme accordingly. Select items that fit the theme of the basket. such as if you're making a wine-themed basket, you can pair it with a basket containing cheese and chocolates.
Gift a Personalised Photo Album
A personalised photo album can make a wonderful wedding gift to showcase a wedding couple's favourite memories in a meaningful way. This idea is always works.
You can create a photo album filled with pictures of the couple, and have their names and wedding date printed on the cover.
Personalised Message with a Personalised Bottle
You can write a heartfelt message for the wedding couple, put it in a personalized bottle gift, and have it personalised with their names and wedding date, and more. Also, You can get a cake topper with the couple's names or initials, and their wedding date.
Personalized Stationery & Artwork
You can commission a piece of artwork that is customized for the couple, featuring their names or initials, and their wedding date. You can create personalized stationery with the couple's names or initials, and gift it to them as a wedding present.
Home decor Items
You can get personalized home decor items, such as a doormat or throw pillows, with the couple's names or initials on them.
In conclusion
A personalized wedding gift basket is a thoughtful and meaningful gesture to celebrate the happy couple's special day. It adds a personal touch and shows that you care, making it a perfect gift choice for any wedding occasion.
Thanks for Reading. Enjoy your day.