You've come to the right place if you want to find the best and most useful weapons to use in DayZ.
There are many games set after the end of the world. But none of them do it like DayZ. There are classic zombies all over the map, but what's even worse are the other players who want to kill you and take your stuff.
The lands of DayZ are not for people who are easily scared. There are many things that could kill you, and the best way to stay alive is to have a weapon that can protect you from anything. Here are the weapons you should always be looking for.
BK-43
The BK-43 is a 12-gauge shotgun that is often called the "sawn-off" or "double-barrel." It can be found all over the map.
It's one of the more common weapons on this list, and it does a surprising amount of damage. It should be in your inventory if you plan to stay in cities or fight in close quarters. It's not very good at long range and you can only fire two shots before you have to reload, but it's fun to shoot someone up close.
KA-101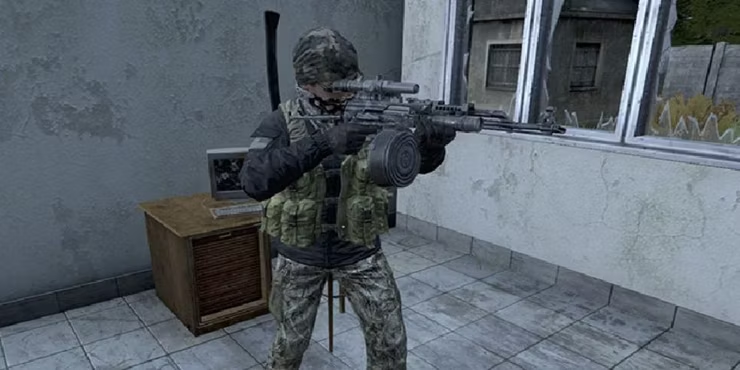 The KA-101 is a good weapon to have if you want to be ready for almost anything. It is a fairly well-rounded assault rifle.
At its core, it is a weapon that can be used for almost anything. The rate of fire and accuracy are about average for a gun of this type. With a good type of ammunition and good damage, you can modify it to be anything from a machinegun to a more accurate rifle.
LAR
The LAR is, to say the least, a rare gun. It is a battle rifle that can do a lot of different things even when it doesn't have any attachments.
Even though it can fire at full speed, this gun is so accurate and does so much damage that you won't need to empty the magazine very often, if at all. That's true even if your target has armor on. With mods, this weapon can do a lot of damage. …if you can find it.
LE-MAS
If you find another assault rifle, you shouldn't leave it lying around. The LE-MAS is a bullpup assault rifle that has a lot of good points.
Even though this gun has a good fire rate, damage output, and accuracy, the thing that makes it stand out is that it can fire in different ways. There are full-auto and single-fire modes, but the burst mode is perfect for taking out harder targets without wasting bullets or trying to keep pressing the trigger.
M-70 Tundra
The Tundra is a classic weapon for a reason, and this is often the case. This bolt-action hunting rifle may be hard to find, but it is still worth looking for.
It doesn't stand out in terms of how many rounds it can hold or how fast it fires, but the damage it does and how accurately it does it are amazing. This gun is very powerful at long range because it has a scope and a silencer. Your enemies won't understand what's going on.
SG5-K
If you're more of a "spray and pray" kind of player in DayZ, this is probably more your style. You don't often find this submachine gun, but when you do, you'll love it.
It has a 9mm chamber, which makes it easier to find ammo, which is good since you'll probably be using a lot of it at once. There are single-fire and burst-fire options, but full-auto close-quarters fights are where this gun shines. This is the gun you need if you want to turn zombies and survivors into Swiss cheese.
Magnum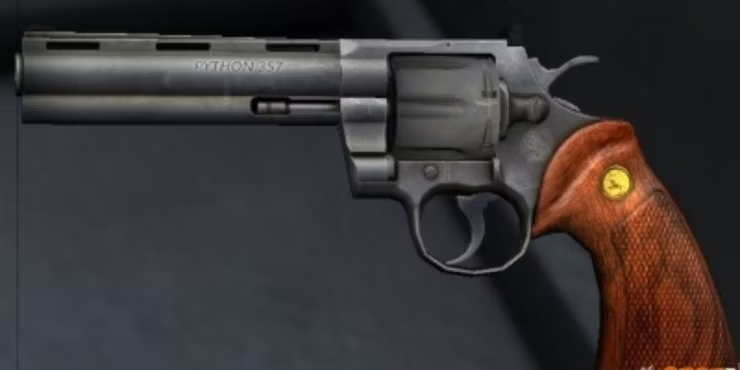 Although handguns might not be your first thought when considering self-defense options in DayZ, picking the correct one might make all the difference and not need you to sacrifice too much space in your inventory.
The Magnum is without a doubt the best choice. This six-shot revolver has a.357-caliber barrel, which means it can do a lot of damage for a pistol. It takes a long time to reload, and it makes a noise. One shot will tell everyone where you are. With a speedloader, though, you can get another six shots ready in a pretty short amount of time.
KA-M
The KA-M is an assault rifle that looks like an AK. It's not easy to find, but it's a treat if you do.
This weapon is better than the KA-101, but it can't do as much as the KA-101. It does the most damage and fires the fastest when it's close to the enemy. But if you add a scope and change it to single fire, you can change it into a pretty good mid-range rifle. It does fall a little short, though, in long-term or far-reaching engagements.
Mosin 91/30
Not the hardest weapon to find, and it can easily change the way your Spacebar Clicker game goes. The Mosin is a bolt-action rifle that looks like it should have been put away years ago, but it packs a powerful punch.
The damage is the most important thing about this gun, but that's not all it has to offer. It is very accurate, so you can hit your target from a long way away if you use a scope. Adding more mods will give you a weapon that will last for a long time.
FX-45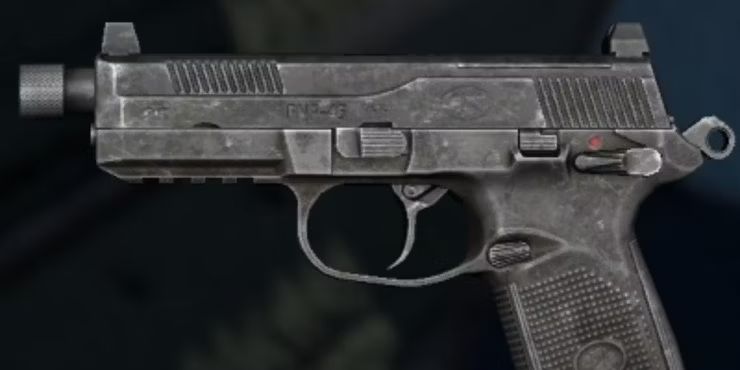 Another handgun on this list might come as a surprise, but the FX-45's impressive stats in such a small package shouldn't.
This handgun has a lot going for it. It is easy to carry, can be changed, does a lot of damage, and more. It's not a gun you'll find right away, but if you do, you should definitely use it. When you add a long-range rifle for fights at a distance, you'll be ready for any fight you can think of.